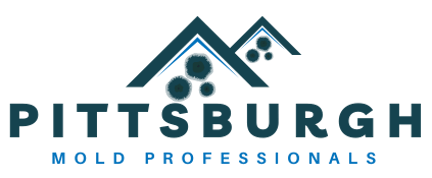 Terms Of Service
Welcome to Pittsburgh Mold Removal Solutions!
These terms and conditions outline the rules and regulations for the use of Mold Solutions's Website, located at https://moldremovalpittsburghpa.com.
Please read these Terms of Service ("Terms" or "Terms of Service") carefully before using our website or submitting a request for a quote to us (either of which shall be defined as the "Service"). Your access to and use of the Service is conditioned on your acceptance of and compliance with these Terms. In these terms, the "Website" means the website located here, along with any links found therein.
These Terms apply to all visitors, users, and others who access or use the Service. By accessing or using the Service you agree to be bound by these Terms. If you disagree with any part of the Terms, then you may not access the Service.
Sites.
Our Service may contain links to third-party websites or services not owned or controlled by us. We have no control over, and assume no responsibility for, the content, privacy policies, or practices of any third-party websites or services, even if they are linked to via the Service. You acknowledge and agree that we shall not be responsible or liable, directly, or indirectly, for any damage or loss caused or alleged to be caused by or in connection with the use of or reliance on any such content, goods, or services available on or through any such web sites or services, and expressly release us from liability for same.
We strongly advise you to read the terms and conditions and privacy policies of any third-party websites or services that you visit.
Termination:
We may terminate or suspend access to our Service immediately, without prior notice or liability, for any reason whatsoever, including without limitation if you breach the Terms. All provisions of the Terms which by their nature should survive termination shall survive termination, including, without limitation, ownership provisions, warranty disclaimers, indemnity, and limitations of liability.
Form Submission Agreement.
By submitting a request for a quote you agree to be bound by our Terms of Service, as set forth below, and by the Privacy Policy that is found here. In addition, you authorize our "Premiere Partner" home improvement companies, their contractors, employees, agents, and partners to contact you with home improvement offers or service offers by telephone calls, artificial voice, email, and pre-recorded/text messages, including via the use of automated telephone technology, to the number provided in the form, even if the number is a mobile number or is currently listed on any state, federal or corporate Do Not Call list. Your consent and acceptance are not a condition of the purchase of any goods or services. Message and data rates may apply.
Changes.
We reserve the right, at our sole discretion, to modify or replace these Terms at any time. By continuing to access or use our Service after those revisions become effective, you agree to be bound by the revised terms. If you do not agree to the added terms, please stop using the Service. You are responsible for regularly reviewing these Terms to discover any changes that are made. Your continued use of the Service after a change is made shall constitute your acceptance of the change.
NO ENDORSEMENT OR WARRANTY.
We do not endorse, warrant, or make any representation concerning any person or entity that You may be referred to if you submit a request for a quote, including any Premier Partners, or any agents, employees, contractors, or referrals of any Premier Partners. We do not perform any home improvement, construction, remodeling, remediation, or other physical services to any users of the Service, and disclaim all liability with respect thereto. We do not undertake to investigate or confirm the licensure status, competence, or insurance carried by our Premier Partners, or any other person or entity to which you may be referred if you submit a request for a quote. In the event that you submit a request for a quote, you agree to be solely responsible for fully investigating all aspects of any person or entity that you may be referred to, in order to ensure their compatibility with the services which you seek, and their legal ability to perform same.
LIMITATIONS OF LIABILITY.
YOU EXPRESSLY UNDERSTAND AND AGREE THAT WE WILL NOT BE LIABLE FOR ANY DIRECT, INDIRECT, INCIDENTAL, SPECIAL, PUNITIVE, COMPENSATORY, CONSEQUENTIAL, OR EXEMPLARY DAMAGES (EVEN IF WE HAVE BEEN ADVISED OF THE POSSIBILITY OF SUCH DAMAGES) (COLLECTIVELY, "DAMAGES"), RESULTING FROM: (A) THE USE OR INABILITY TO USE THE SERVICE; (B) THE COST OF ANY GOODS AND/OR SERVICES PURCHASED OR OBTAINED AS A RESULT OF THE USE OF THE SERVICE; (C) DISCLOSURE OF, UNAUTHORIZED ACCESS TO OR ALTERATION OF YOUR INFORMATION OR CONTENT; (D) CONTENT YOU SUBMIT, RECEIVE, ACCESS, TRANSMIT OR OTHERWISE CONVEY THROUGH THE SERVICE; (E) STATEMENTS OR CONDUCT OF ANY SERVICE PROVIDERS OR OTHER THIRD PARTY THROUGH THE SERVICE; (F) ANY OTHER MATTER RELATING TO THE SERVICE; (G) ANY BREACH OF THIS AGREEMENT BY US OR THE FAILURE OF US TO PROVIDE THE SERVICE UNDER THIS AGREEMENT; (H) ANY OTHER DEALINGS OR INTERACTIONS YOU HAVE WITH ANY SERVICE PROVIDERS (OR ANY OF THEIR REPRESENTATIVES OR AGENTS) OR PREMIER PARTNERS. THESE LIMITATIONS SHALL APPLY TO THE FULLEST EXTENT PERMITTED BY LAW; (I) ANY COMMUNICATION THAT IS MADE OR DELIVERED TO YOU VIA ANY MEANS OR METHOD AS A RESULT OF INFORMATION THAT YOU PROVIDE IN USING THE SERVICE OR IN REQUESTING A QUOTE. In some jurisdictions, limitations of liability are not permitted. In such jurisdictions, some of the foregoing limitations may not apply to You.
Contact us.
If you have any questions about these Terms, please contact us at hello@moldremovalpittsburghpa.com