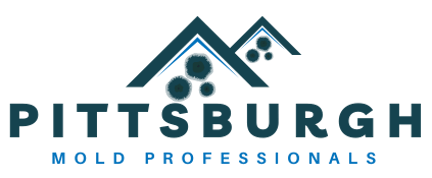 Privacy Policy
This document discloses our privacy policy (the "Policy"). This Policy applies solely to information collected by or through the use of this website (the "Website"), or any request for a quote submitted by you relative to the Website. It will notify you of the following:
What personally identifiable information is collected from you through the Website, how it is used, and with whom it may be shared.

What choices are available to you regarding the use of your data.

Security procedures are in place to protect against the misuse of your information.

How you can correct any inaccuracies in the information.
Personal information we collect, Use, and Share:
We will use your information to respond to you, regarding the reason you contacted us. We will not share your information with any third party outside our organization, other than as necessary to fulfill your request. You understand that any information that you provide to us will be forwarded to our Premier Partners, as that term is defined in the Terms of Service which is found here, and that our Premium Partners may share that information with their agents, employees, contractors, clients, customers, referrals, or others.
Unless you ask us not to, we may contact you via email in the future to tell you about specials, new products or services, or changes to this Policy.
Your Access to and Control Over Information.
You may opt out of any future contacts from us at any time. You can do that at any time by contacting us via the email address at hello@moldremovalpittsburghpa.com. You may:
See what data we have about you, if any.

Change/correct any data we have about you.

Have us delete any data we have about you.

Express any concern you have about our use of your data.
Security.
We take precautions to protect your information. When you submit sensitive information via the Website, your information is protected both online and offline.
Wherever we collect sensitive information (such as credit card data), that information is encrypted and transmitted to us in a secure way. You can verify this by looking for a lock icon in the address bar and looking for "https" at the beginning of the address of the webpage.
Only employees who need the information to perform a specific job (for example, customer service or generating quotes) are granted access to personally identifiable information. The computers/servers in which we store personally identifiable information are kept in a secure environment.
If you feel that we are not abiding by this privacy policy, please contact us at hello@moldremovalpittsburghpa.com
We secure the information you provide on computer servers in a controlled, secure environment, protected from unauthorized access, use, or disclosure. We keep reasonable administrative, technical, and physical safeguards to protect against unauthorized access, use, modification, and personal data disclosure in its control and custody. However, no data transmission over the Internet or wireless network can be guaranteed.
Legal disclosure:
We will disclose any information we collect, use or receive if required or permitted by law, such as to comply with a subpoena or similar legal process, and when we believe in good faith that disclosure is necessary to protect our rights, protect your safety or the safety of others, investigate fraud, or respond to a government request.
Asserting Your Rights – Submitting a Request to Know or Delete.
As previously stated, we may reject your request if we cannot verify your identity. Please follow the instructions below and provide the requested information to allow us to adequately address your request.
You may submit your request via email at hello@moldremovalpittsburghpa.com. The subject of the email should include your full name, email address, phone number, and the date the original request was submitted. We will reply within 20 business days detailing which of our Premier Partners received your information.
Authorized Agents: You may exercise your right to know or your request for deletion of your PI (Personal Information), through the use of an authorized agent. A request from an authorized agent on your behalf will only be accepted if the authorized agent provides us with satisfactory written proof they are authorized to act on your behalf.