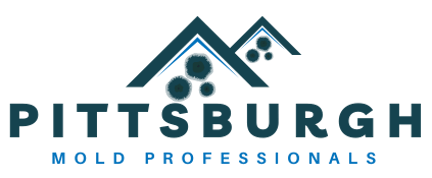 Importance of Indoor Air Quality Testing
in Pittsburgh
Ensuring Healthy Spaces Amid Mold Concerns
In a city like Pittsburgh, PA, where humidity levels can promote mold growth, maintaining good indoor air quality (IAQ) is paramount for the well-being of residents. The presence of mold can significantly impact IAQ, leading to a range of health issues. Understanding the necessity of IAQ testing, especially in the context of mold concerns, is crucial for creating healthy living environments. Let's explore why testing for indoor air quality is vital, particularly in a city like Pittsburgh:
1 - Mold Growth and IAQ
Mold thrives in areas with excess moisture, making regions like Pittsburgh, with its humid climate, susceptible to mold issues. Mold spores can become airborne and circulate through indoor spaces, leading to compromised indoor air quality. Proper IAQ testing can help identify elevated mold spore levels, enabling timely intervention.
2 - Health Implications
Exposure to mold spores and mycotoxins, produced by certain molds, can trigger a range of health problems. From allergic reactions and respiratory issues to more severe health complications, poor IAQ due to mold infestations can have a profound impact on the well-being of occupants. IAQ testing can help determine if mold is a contributing factor to health concerns.
3 - Identifying Hidden Mold
Not all mold infestations are easily visible. Mold can grow behind walls, under flooring, or in hidden corners. IAQ testing can identify hidden mold by detecting elevated mold spore levels in the air. This is especially crucial in Pittsburgh, where older buildings and structures can provide ample hiding places for mold growth.
4 - Targeted Remediation
IAQ testing provides valuable data on the types and levels of mold present in indoor environments. This information guides effective mold remediation strategies. In Pittsburgh, where mold remediation is crucial due to the humid climate, IAQ testing ensures that the remediation process targets the specific mold species present, leading to more successful outcomes.
5 - Preventing Recurrence
After mold remediation, IAQ testing helps confirm that the remediation process was effective in reducing mold spore levels. It ensures that the cleaned space meets acceptable IAQ standards, preventing recurrence of mold problems. This is particularly important in a city like Pittsburgh, where mold can reappear if not addressed comprehensively.
6 - Peace of Mind
Knowing that the indoor air quality is at a healthy level provides peace of mind for occupants, especially in Pittsburgh where mold issues can be a concern. IAQ testing validates that steps taken to address mold concerns have been successful, creating a safe and comfortable living environment.
7 - Legal and Insurance Considerations
In situations where mold issues lead to legal disputes or insurance claims, documented IAQ testing results can provide crucial evidence. This is relevant in Pittsburgh, where mold-related issues might require legal or insurance interventions.
8 - Pre-Purchase and Rental Assessments
For homebuyers and renters in Pittsburgh, IAQ testing can be an essential part of due diligence. It ensures that the property is free from mold-related IAQ issues before making a purchase or committing to a rental agreement.
9 - Professional Expertise
IAQ testing is best conducted by professionals who specialize in mold and indoor air quality assessments. These experts have the knowledge and equipment to accurately measure mold spore levels and assess IAQ conditions, especially in a region like Pittsburgh where mold concerns are prevalent.
Conclusion
Maintaining healthy indoor air quality is paramount in a city like Pittsburgh, where mold growth is influenced by climate conditions. IAQ testing, particularly in the context of mold concerns, is a crucial step toward ensuring the well-being of occupants. From identifying hidden mold to targeting effective remediation, IAQ testing plays a significant role in creating safe, comfortable, and mold-free living spaces. Whether in the context of mold remediation Pittsburgh or general IAQ concerns, testing contributes to healthier environments and improved quality of life in Pittsburgh, PA.